BeeTheLight Exists to Help Folks in Need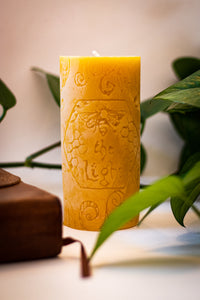 100% of Profits to Help Orphans and Refugees
This little candle shop is about way more than just us. Every time you purchase our fair trade castile soap, pure USA beeswax candles, or any other BeeTheLight product, you are helping to feed, educate and care for orphaned children in need. Right now we are sending aid to Ethiopia and Malawi, places recently devastated by war or natural disasters. Find out more here.
After we got married, we knew we wanted to do something that was GOOD for people. Whatever we did, we wanted it to generate funds for humanitarian work and to honor our planet, our community, and everyone in the supply chain - from the raw materials all the way to the folks who end up with the product. When we met, Daniel was living at a wonderful off-the-grid-in-the-city hospitality house and experiment in ecological living. There was no electrical lighting in the house, so every night they lit up the beeswax candles, not just for fun or ambiance! It was a powerful and inspiring season of our life, and later, when we were thinking of things we could do that met our vision, beeswax candles came to mind. We got on craigslist and found a local beekeeper who was selling it by the block... it worked, so we added soap and other products... and the rest is history!
Ethically sourced, crafted with a purpose.
Whether we're making fair trade Castile soap or pure USA beeswax candles, our wares are always delivered to you with the supply chain in mind. Our vision is a social enterprise that nourishes people, planet and soul, while starving hatred, greed, and imperialism.
Ignite Change with Every Purchase: Empowering People, Planet, and Soul
We believe in a different kind of business, where every purchase has the power to make a positive impact. We are a brand dedicated to creating ethical and sustainable bees wax candles and castille soap bars, crafted with a purpose. Our vision is a social enterprise that nourishes people, planet and soul, while starving hatred, greed, and imperialism.

Through our initiatives and partnerships, we work to make a difference in the world. By choosing BeeTheLight, you become an active participant in this mission. We couldn't do it without you.
Join us on this journey!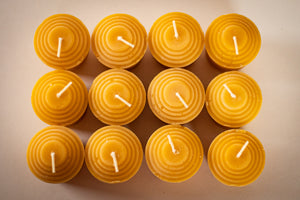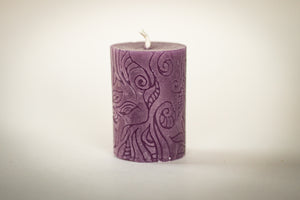 Explore our Collection of Products
Pure Beeswax Candles
Our honey candles are more than just a beautiful source of light. Handcrafted with pure beeswax sourced from local beekeepers and honey bottlers in the USA, our bee wax candles are etched with original art by our very own Jessamyn Day.
All natural and sustainable cold process and castile soap bars
Carefully crafted with sustainable oils sourced from Fair for Life fair trade and organically certified farms, our cold process and castile soap bar is handcrafted artisan soap at its finest. Each castile soap bar is designed with healing ingredients to cleanse and nourish your skin while respecting the Earth and the people who work it.
Castille Soap and Honey Bee Candles Gift Box
Discover the harmony of our beeswax candles and natural soap bars in our thoughtfully curated gift box. Handmade with love, our gift box combines the uplifting glow of our unscented beeswax candles with the nourishing properties of our fairly traded artisan soaps.
With BeeTheLight, you can shop confidently knowing that every product is ethically crafted and sourced.
Explore our collection, learn more about our suppliers and the causes we support, and feel free to reach out any time via email. We would love to hear from you!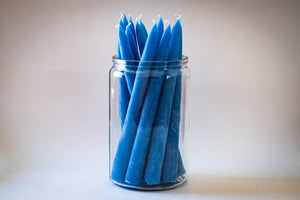 Subscribe to our newsletter